Who says I didn't do anything worthwhile in school? As a downright spectacular internet programmer, I had to get a start somewhere and — though this isn't it — this is a project for my Programming in Computing class that always brings a smile to my face. I figured if that Spice Girls thing didn't work out, Melanie Chisholm could always become an atomic wholesaler. I mean that's what Girl Power was all about, right?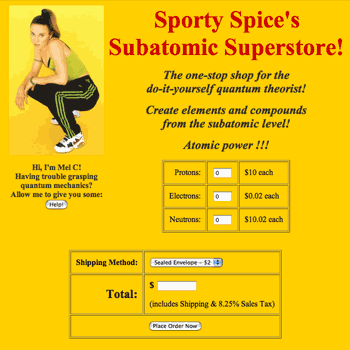 Sporty Spice's Subatomic Superstore!
Click the image above for the best website 1998 has to offer!