Yes, I'm still talking about this.
At 2:11:17, you'll see Veidt's wall of TVs, and for a brief four seconds, my ad appears on screen, along with what I have deduced (deduced means 'guess', right?) are the following videos.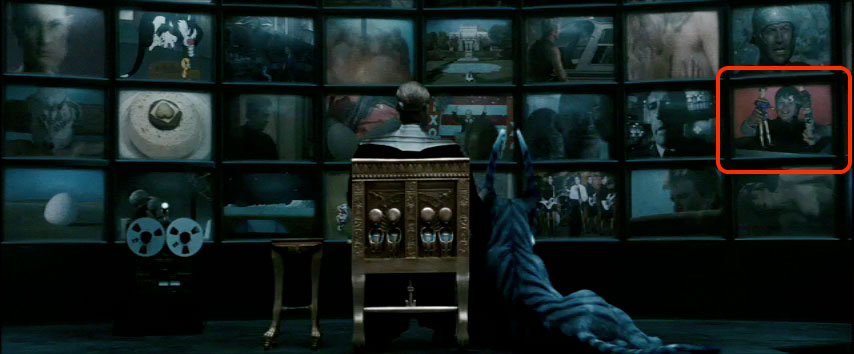 I can't be certain about The Manchurian Candidate (it could even be an episode of The Twilight Zone for all I know), and have no idea where that hot air balloon is from. Maybe someone can help me out in the comments?