I have a midlife crisis about every 6-8 months. This time, Talking Heads' "Once in a Lifetime" spoke to me. I read up on the album "Remain in Light" on Wikipedia, I bought a CD/DVD of the album off Amazon and scoured the internet for the video to "Once In a Lifetime".
You can not find this video for love nor money.
Youtube has 33 seconds of it. MTV Music — where it is the second-highest rated video after "Thriller" — is "doing our best to bring it back." iTunes doesn't sell it. iTunes doesn't sell any Talking Heads videos. Browsing the rest of Amazon I get True Stories or Stop Making Sense. That's it.
Nevermind the video is considered a significant piece of artwork and is in New York Museum of Modern Art (thanks, Wikipedia)!
Only in the furthest reaches of the internet can you find the video, in all its interlaced, blocky, uh… glory. I mean look at this: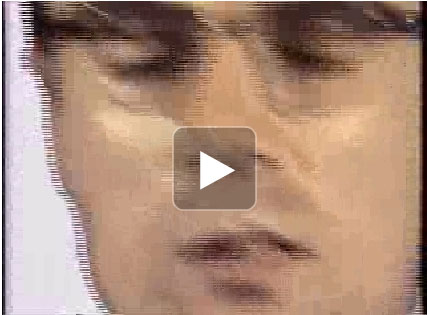 A fond postscript is that my parents had Remain in Light on vinyl. My parents were cool.