I was glad to ditch PhoneFlixFlicks from my iPhone because of its crappy UI. Say I want to add Control, Anton Corbijn's 2009 biopic of Ian Curtis. Well, PhoneFlicks gives me one result: it's Control all right — a 2001 thriller with Sean Young.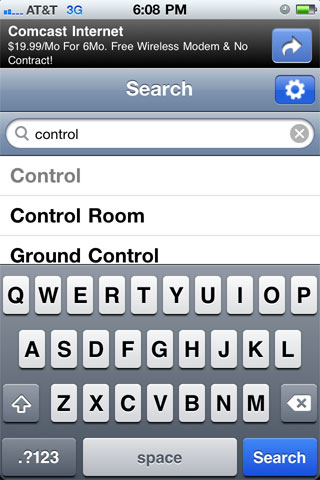 Did you leave enough room for the ad, the header, and the keyboard? Oh shoot. We forgot to leave space for the search results! So I was excited to download the new Netflix app and finally get some Control. Only I get this: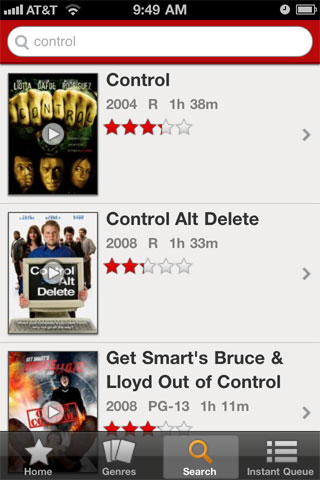 Now it's 2004's Control with Ray Liotta. So to recap: the movie I searched for is still nowhere to be found, and the interface is still displaying all of nearly three results per page. Slick UI, Netflix.