If you've talked to me for even five minutes, then you must've had to sit patiently while I harangued you with unmitigated FURY over how EVERY NIGHT I have to park on the street like a common, miserable serf. Well L@@K here, I just got one less thing to bitch about: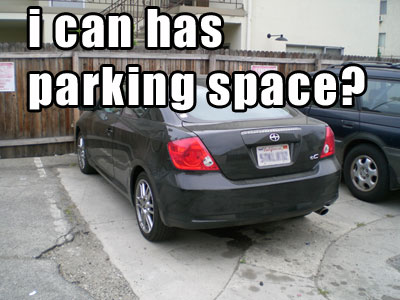 "When Alexander saw the breadth of his domain,
he wept for there were no more worlds to conquer."
I don't know what there is left to achiece in this life once a person gets his or her own parking spot; maybe the only thing is to get a planet named after you.
And if you hadn't yet heard of the site where I got my horrible pidgin english, then congratulations I've just made you a LOLot dumber.